Arkansas City, KS Septic Hauler
Patton Septic Tank Service
Patton Septic Tank Service is your reliable septic hauler in Arkansas City, KS. We offer quality services for all your residential and commercial septic cleaning needs.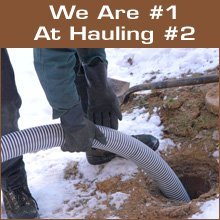 We offer honest reliable service:
Septic hauling
Septic tank service and cleaning
Portable toilets
Residential, commercial, and new construction

Contact Patton Septic Tank Service today at 620-442-7988 for inquiries.